Xamarin App Development Company In USA
Are you keen to have your brand presence over multiple platforms to reach out to more customer base? Our Xamarin app development services will be the perfect choice to develop cross-platform apps, which run on various platforms with less effort. Currently, it is the most demanded framework to design & develop cross-platform apps. Xamarin app development will show you the difference between customer and client satisfaction.
Even startups started loving Xamarin app development because it decreases the complexity and cost of mobile application development without compromising on the standards. The beauty of the Xamarin framework in using single code at multiple platforms for developing cross-platform apps. As we are the premier Xamarin app development company, we develop robust apps that integrate precisely with your business needs/requirements.
USM consists of a dedicated team of developers who will guide you with the complete development process that starts from requirement gathering and ends with the delivery of the product/project. The developers are very passionate about learning new tools and technologies like artificial intelligence to serve better Xamarin app development services to the clients.
Are you planning to develop an app using the Xamarin framework and looking out for an affordable mobile app development company?
Partner with us. We provide you quick analysis and free proposal for it.
We help you in transforming your innovative idea into an eye-catching cross-platform app that gives you cutting-edge over your competitors.
About Xamarin
Xamarin is a Microsoft product released in 2014, which has 1.4 million users as of 2017. It is a cross-platform that brings C# and .NET to both Android & IOS platforms. This framework allows the developers to write code in C#, and they can share the same code across various platforms.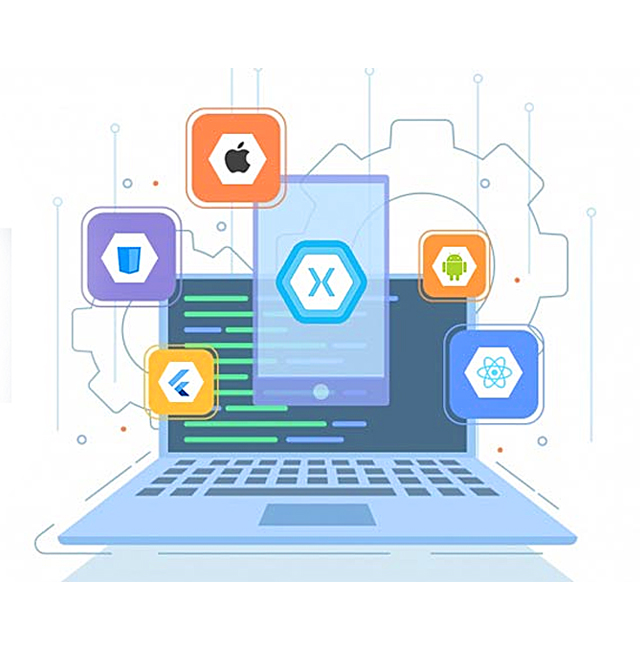 Benefits of Xamarin app development
It helps to enhance the recital of the cross-platform apps. It uses the power of C# compiled & API access to develop native applications.
Currently, more than 5 00,000 developers are using Xamarin to develop astonishing applications. The Xamarin apps have spectacular UX, and its performance is also very high.
Cross-platform capability:
Xamarin will target multiple platforms with single code base for both IOS and Android.
As Xamarin is compatible with the various platforms, no need to develop single native apps for each platform, which decreases the development cost drastically.
It decreases the time by the shared codebase using the component store, PCL, and Azure mobile services.
Integrate with the SDKs of all operating systems:
Xamarin test cloud will automatically test your Android & IOS apps on hundreds of gadgets to provide a better user experience.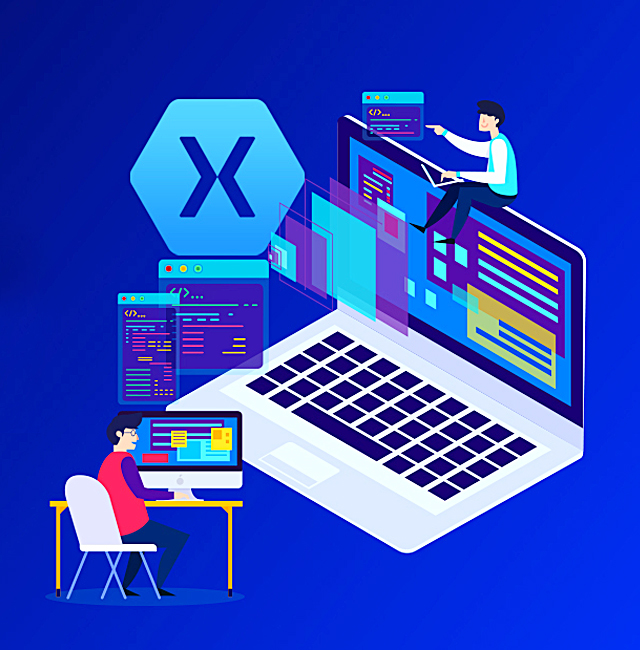 Xamarin app development services
As a leading Xamarin app development company, we provide end-to-end services related to the Xamarin app development. Besides that, we also offer various mobile app development services. Now, let's have a look at the Xamarin app development services:
Xamarin cross-platform app development.
Xamarin forms app development.
Xamarin consulting.
Native Android app development.
Native IOS app development.
Xamarin app support & maintenance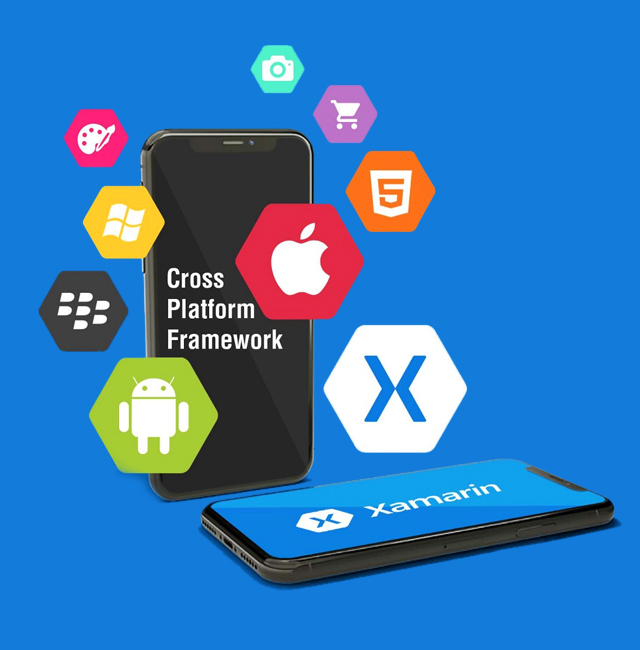 Technologies We Serve
Front-end development: HTML, CSS, Angular, JScript, JQuery and React.js
Back-end: Node.js, Python, PHP, Dot Net and Java
Database: MySQL, Firebase, RethinkDB, MongoDB & PostgreSQL.
UI/UX: ADOBE PHOTOSHOP, ADOBE ILLUSTRATOR, ADOBE XD, ADOBE AFTER EFFECTS, CSS3, HTML5, Sketch, Zeplin.
Web technologies: Word press, Ruby, Woo, Joomla, Node.JS, Laravel, CakePHP, Drupal, YII2, ZEND, Magento, Open Cart, Zen Cart, Prestashop, Golang.
JavaScript framework: Angular, React native, Jasmine.JS, Quorra.JS, Chai.JS, Mocha, Hapi.JS, Meteor & Vue.JS.
Industries We Serve
The Future Of Industries Is AI-Enabled!
Get to know more about Xamarin App Development now?
Ready to Build Your Way To Engage Customers With Xamarin Apps
Al Ansari Exchange
The new app has tons of great features, like sending money using QuickSend, multiple payment modes, instant transfer or normal, currency calculator, rate notification, branch locator, navigation, and more refined controls on sending money (to name a few…).
Al Ansari Exchange is one of the biggest exchange companies in the UAE that deals with the currency exchange and remittance service requirements.
Abar Hail Water
Abar Hail helps the public of the Kingdom of Saudi Arabia order Abar bottled drinking water through their mobile.
The app allows to choose between various delivery locations, the date and time of delivery. Customers can pay through cash on delivery or online. The app represents Abar Hail Water company.
View More