About Atlas Copco
Atlas Copco is a multinational industrial tool and equipment manufacturing company, headquartered in Nacka, Sweden. Founded in 1873, currently, Atlas Copco operates in over 20 countries with around 44,000 employees.
Atlas Copco is engaged in manufacturing and developing industrial tools, air compressors, and construction and mining equipment such as rock drills and assembly systems. And, also offers equipment rental services.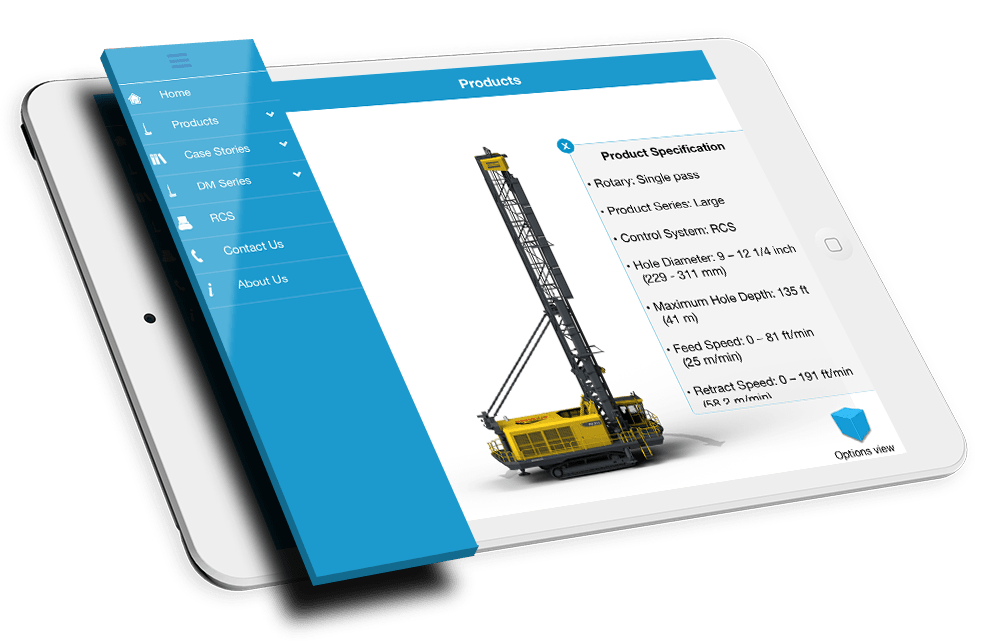 Business Challenges
The purpose of the development of Pit Viper Application was to present the features and functionalities of the company's Pit Viper Series Blasthole Drills to the prospective customers. Instead of PPT or booklet, Atlas Copco wanted to use a handheld device, iPad to show large and mid-range Blasthole Drills to customers.
The app was intended to include the inside information of all parts of Blasthole Drills, 3D models of the products, RCS view, and links to external sites for more information. It also helps customers to read the products case studies. Thus, the app should give customers and the sales team a better understanding of the components and option to request more information on a particular product at any time.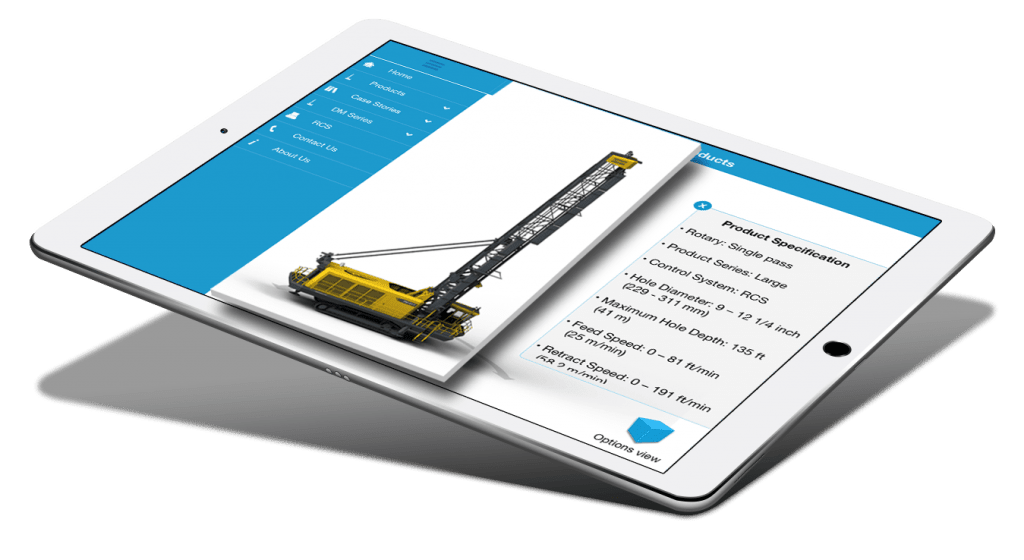 Our Solutions
After the deep study of Atlas Copco's customers and Pit Viper Series Blasthole Drills, USM built a comprehensive strategy to develop the required app. The strategy makes the app user-friendly for both Atlas Copco salesman and prospective customers. The main challenges faced in developing the Pit Viper app was creating products' 3D models and making it easy to view and navigate between pages.
We used the Scrum Methodology to develop Pit Viper application and added all required features and functionalities and delivered the app to the client.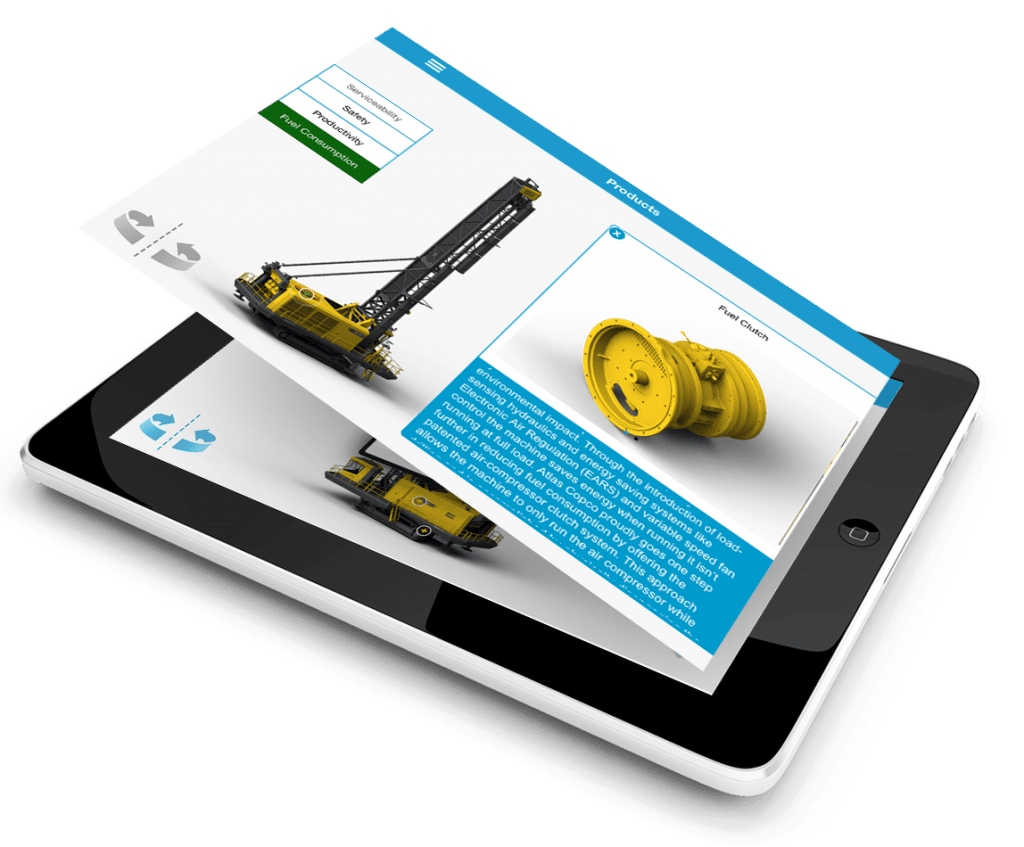 Application Features
1. 360⁰ view of the products
2. 3D models of the products
3. Enlarged view of the products with information related to safety, productivity, serviceability, and fuel consumption.
4. Access to case studies
5. Links to external sites for more information
6. Rig Control System (RCS) view
7. Works with or without internet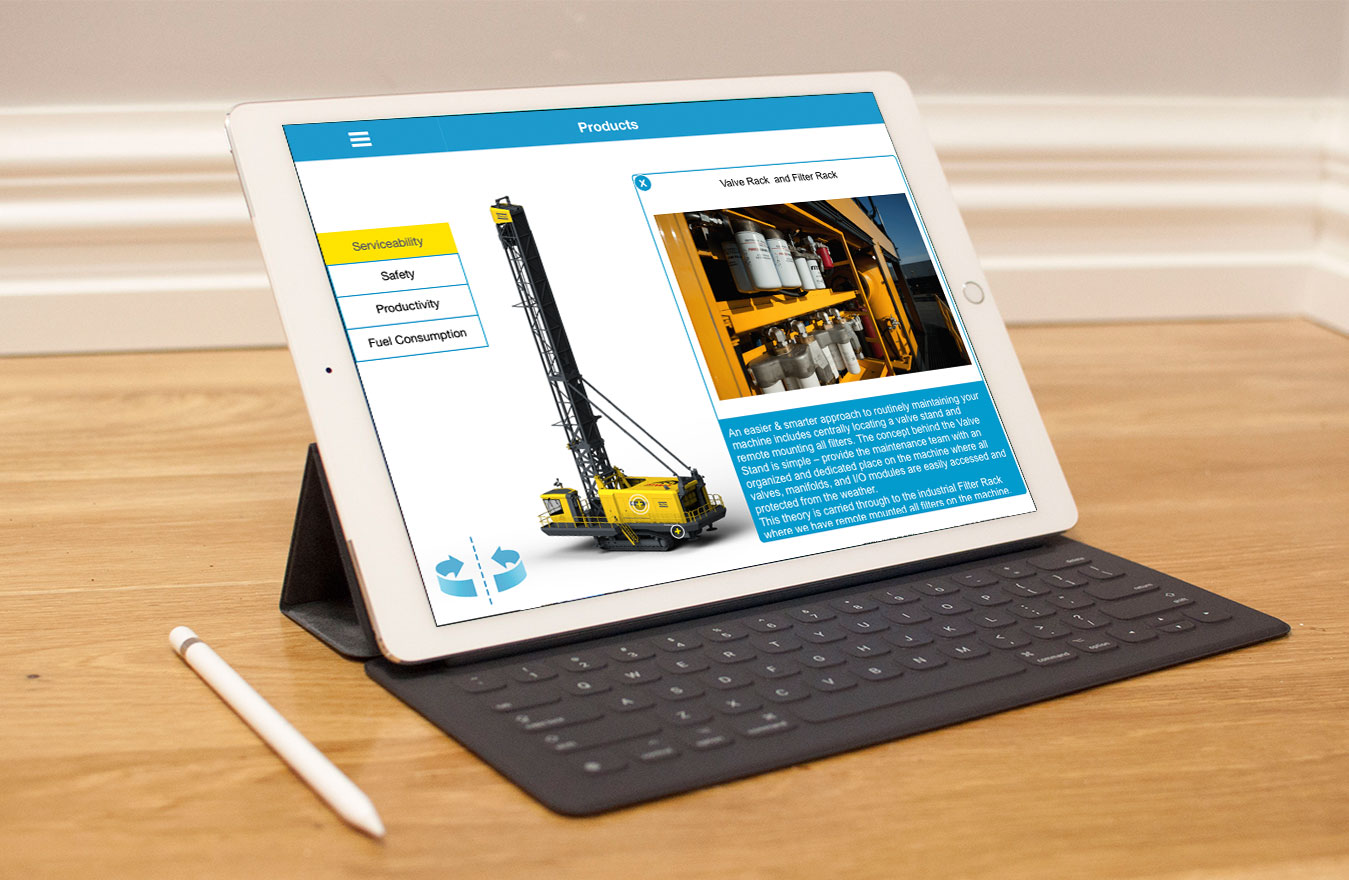 Technologies Used:(Android and iOS)
Objective-C, Xcode, Android Studio, Java, SQLite, Balsamiq, and Photoshop