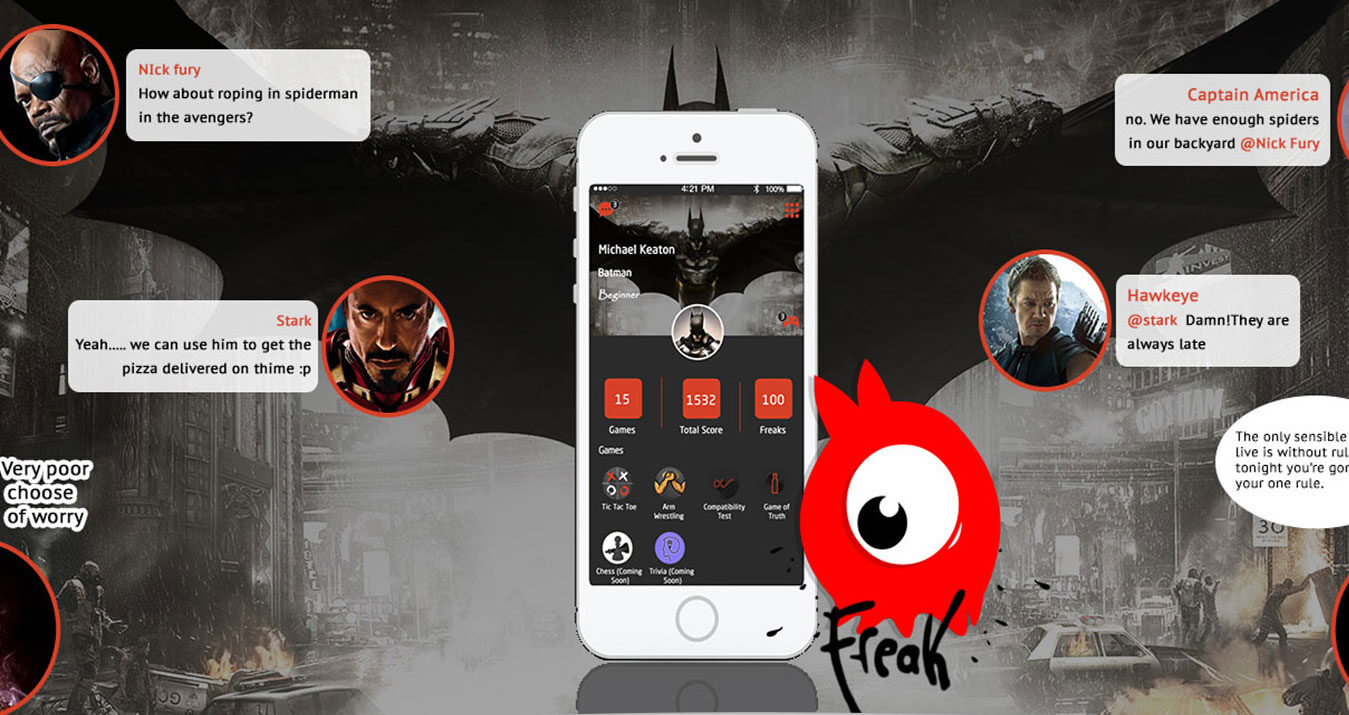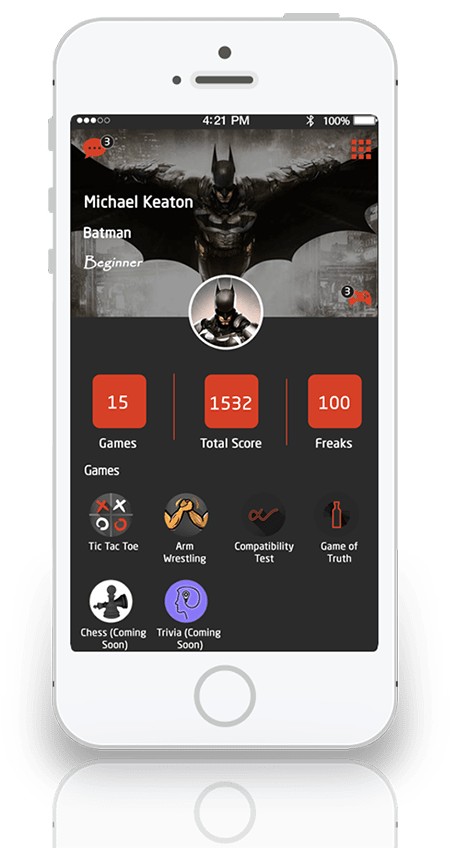 About Freak
Freak is a gaming venture established by tech-savvy individuals in Iraq. This group of individuals aspires to develop innovative social games that can provide gamers a new gaming experience.
Business Challenges
The objective of Freak was helping people play multiple games on one platform connecting with anyone in the Phone Book and Chat simultaneously in the same app. They wanted to connect individuals through a wide range of platforms starting from short games like Tic Tac Toe to prolonged chess and arm wrestling. They also wanted to add new games regularly to keep the excitement in the audience. The overall objective of the game was to build a gaming community where people can play any game with anyone in their community.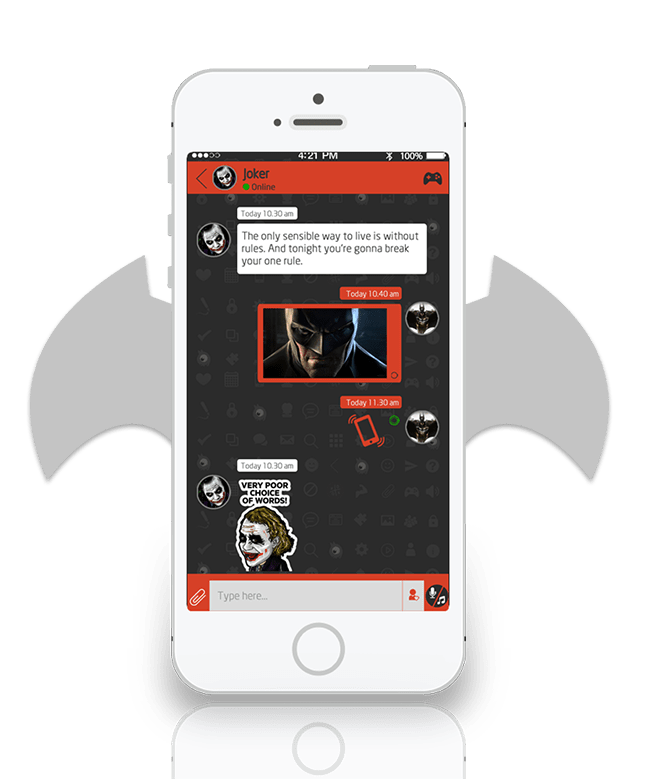 Our Solutions
After understanding all of the Freak's requirement, USM created a solid game app strategy that would clearly define every step of the app development. According to the strategy, our expert designers created a wireframing and UI & UX designs that would increase the user experience. Once the design was created, our programmers created error-free code that would perfectly integrate multiple pre-built games and chat facilities into the app. After doing thorough testing, the app was delivered and launched by the client in the respective app stores.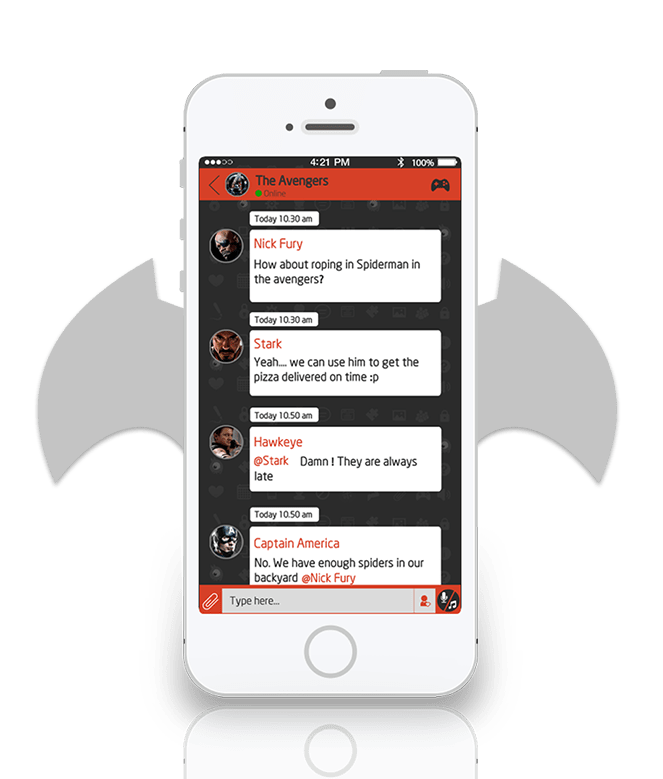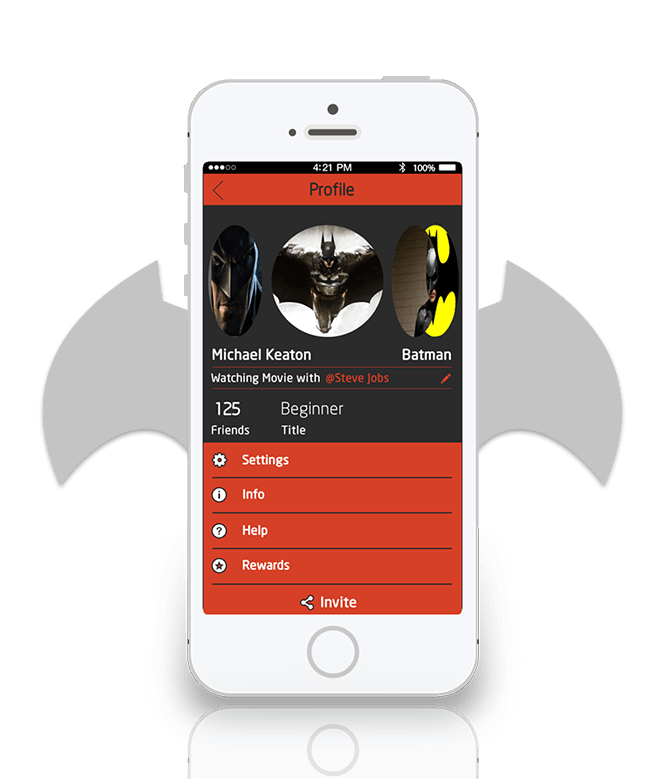 Application Features
One can create his Gaming Profile with a cool and unique gaming name

Users can track his overall gaming scores and history of wins and loses

Users can earn funky gaming titles based on their performance and display the awarded titles

Async Mode – No need to be online together. Users can challenge a friend and play games turn by turn as per his comfort

Cross-Platform – Play games and chat irrespective of any mobile platform as Freak is available on all major platforms.

No Social Media Interference – Avoid hassle login through social media accounts (Facebook, Google+ or Game Centres) to play multiplayer games. One time registration can be done using the phone number.

Go Solo with Single Player – If no one is there to play with, users can choose the single-player mode.

Multiple DPs – User can set up to 4 profile pictures and display 4 times much.

Unlimited Group – User can add as many members to a group and have fun gaming and chatting

Tagging: User can tag their friends in their group or status.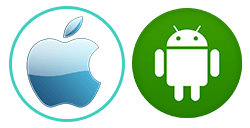 Technologies Used:(Android and iOS)
Objective-C, Xcode, Android Studio, Java, SQLite, Balsamiq, and Photoshop