Custom Image Recognition and Picture Analysis Software Development
We have designed reliable custom solutions to meet your business needs. Get valuable
insights from your visual data with proven solutions.
USM Business Systems has good experience in providing computer vision solutions under the belt. We collaborate
with clients in multiple industries and help them balance their companies by harnessing the power of
big data. We got the trust of global clients by offering top custom solutions for
various industries. Our machine learning (ML) team got expertise in
developing on-demand image recognition and computer vision software
of any complexity.
Custom Photo Recognition and Analysis Solutions Tailored to Your Business
We create custom-made solutions that:
Detect, identify and recognize objects from different quality raw images
Have a convolution neural network algorithm under the hood
Expand security, analytics, object classification, sentiment analysis, etc.

Your Project Development Roadmap
Visual content is a trend in data allocation. It makes custom image identification and pictures analysis
software an integral part of several business workflows.
Our expert team does not only take a one-size-fits-all approach but develop close collaboration
with each client on the best-fitting tailor-made solution. Together, we map the
custom image recognition and picture analysis software development steps depending
on the available datasets.
Starting Your Project From Scratch
Enhancing Your Existing App
How We Build Custom Image Recognition Solutions
Collect
We collect labeled images, datasets and add Meta tags and to each and every unlabeled image.
Train
We use collected and labeled information to train the algorithm to process and analyze image datasets.
Evaluate
We offer a ready-made model with REST API calls to work with new datasets using the Computer Vision model.
Custom image recognition and picture analysis software
Custom image recognition and picture analysis software enable machines to reflect human vision and the ability to recognize objects in everyday reality. ML algorithms allow the identification of objects and individuals on raw images with very low error rates.
At USM Business Systems, we train robust ML algorithms to develop custom image recognition software that helps in collecting, identifying, analyzing and providing accurate statistics on visual data.
If you develop custom image recognition and picture analysis software with our USM team, you can get the following benefits.
Secure and fast visual data processing
Optimized business processes
Support costs are reduced
Increased profitability
Improved performance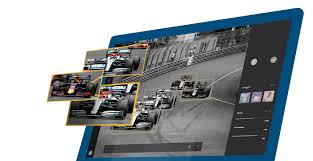 Industries we Serve
USM offers reliable, scalable and high quality Custom Image Processing Software Development Services
and provides client-specific solutions to industry-specific questions. We deliver services to several
industries such as logistics, healthcare, media & entertainment, retail, etc.
Get Started with USM Today
Let's Talk About Your Text Analysis Project.