Curacao To Go – Digital Travel Guide
Curacao To Go is the free digital travel guide. When you go and stay in the beautiful and interesting island of Curacao, the app guides you in your entire journey in Curacao.
It is the official application supported and promoted by the Curacao Tourist Board (CTB) and Curacao Hospitality and Tourism Association (CHATA).
It contains more than 600 listings including full contact data and position. Curacao is a diverse island with more visitor locations. Although it is not a very big island, you can miss out on the best if you do not have the proper guide like this app.
With its simple navigation, you can find locations quickly on the island. The app allows you to rate the location. The app also lets you know what the special offers they are providing are.
Most of the information is available online and can be used at any time. Listing information includes many visitors who visited that location and the actual position of the place. Also, user ratings and reviews are provided if the user has an internet connection.
The agenda's for events, happy hours, and parties keep you updated and provides a rich experience of Caribbean fiesta. The ATM and Gas station categories make sure that you never run out of money or gas. The feeds section will keep you updated on the latest deals, events, or interesting news.
Start using the application before your arrival and put together your things-to-do list of all the restaurants, events, and activities you do not want to miss. Add and delete items as you like and travel prepared.
Finally, after your stay on Curacao, give us your opinion about the island. The information goes straight to the CTB and CHATA and will be taken very seriously.
At the first time you open the application after the download, the application will connect to the internet to download the data. To make sure there is a proper internet connection please connect to a WIFI network. Interruption of the download process could lead to bad user experience until the next download attempt.
The application will check every 24 hours if the updated date is available, asking you if it should download updated information. When downloading the updated information, it is advised to be a connection to WIFI also.
The app is a very useful guide and wishes you a fabulous stay in Curacao.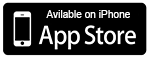 Want To Benefit From USM's Innovative Mobile Apps? Please send us a mail now at usmmarketing@usmsystems.com. You can also reach us at +1-703-263-0855.