Go Gaming is a two-dimensional game takes place in four areas in Saudi Arabia where the player starts the car ride with Hilux.
Move the car on the opponents.
Ski outside the car.
Increase the speed of the car to 1000 m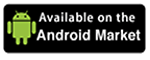 Want to develop similar news application? Please send us a mail now at info@usmsystems.com. You can also reach us at +1-703-263-0855.