About Praxair
Praxair is the largest industrial gases company in North and South America. It is the global third-largest gas supplier in terms of revenue. Praxair has over 10,575 employees across 40 countries.
The company operates facilities that produce and distribute superior quality industrial gases. Praxair gained global attention as the first company in North America to commercialize cryogenically separated oxygen.
Business Challenges
Controlling Issues during Billings: Praxair delivers highly delicate and inflammable gases. Also produces mixtures of helium, hydrogen, xenon, krypton upon client's demand. The company planned to launch an app to mitigate the risks associated with the changes in billing.
Reduce Billing Cycle: Praxair was facing the issue in getting the invoice paid on time as that was taking a nearly month time for getting the credit confirmation on the goods delivered.
Track and Control: The app should track and control the vehicle movements to establish a communication between the driver and agent.
To overcome these three different business challenges, the company wanted to find one best solution and approached USM to develop an innovative app that deals with the above challenges.
Our Solutions
After a comprehensive discussion with Praxair, USM proposed an idea which connects all truck drivers' with the back end server using multiple mobile technologies. Since security is vital during all phases of communication, all the devices with IMEI are registered with the service to prevent unauthorized devices from communicating with the back end server.
Truckers carry mobile devices which enable them to perform the following:
Know the customer(s) Trip activity

Record In/Out timestamps on Arrival/Departure

Capture readings when offloading

Read the Bar Codes

Take snapshots of the Challan (token)

Send the data to the back end
Application Features
First time admin will install the application and complete the registration process

Application will automatically block all the third-party applications on the android mobile.

Driver will take the pictures which will be saved in mobile phone folder which is generated with the date and driver identity

After clicking the send button, the application will encrypt the folder and check for the internet connectivity

Whenever the application finds the internet connectivity, it will send the encrypted folder to the server through a secured protocol

Server-side services decrypt the folder and save the file in the specified folder

Mobile application deletes the files from the mobile after successfully delivered to the server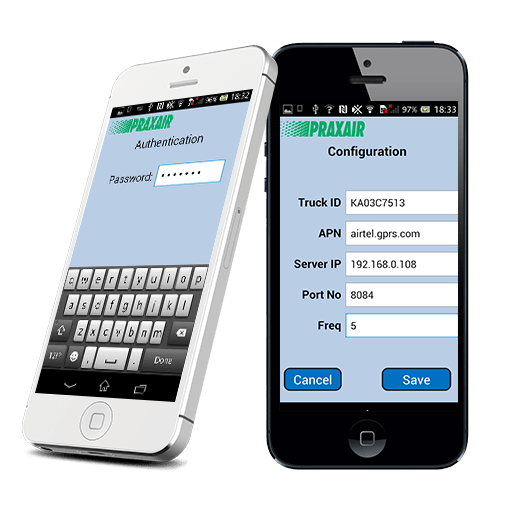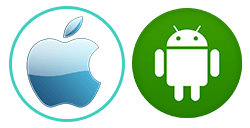 Technologies Used:(Android and iOS)
Objective-C, Xcode, Android Studio, Java, SQLite, Balsamiq, and Photoshop