About Zombfense
The gaming app was developed to Texas-based gaming company, GameSmithDesigns LLC. The company focuses on renewing the gaming industry with the best games. The company brings out innovative gaming concepts with fresh logical stories that can dip gamers in the absolute gaming experience.
Requirement Components
"We got tired of seeing conventional gaming apps. The game app industry is motionless and now it's time to create some new waves". This is what GameSmithDesigns felt before reaching us. They have new ideas and need support to bring a change in the gaming industry.
They believed that USM is the right partner who brings their innovative gaming thoughts into reality. We developed an app ZomBfense to this client. ZomBfense mainly comprise these characters –
Gun-armed player who defends his tower and
Zombies which attack on it
ZomBfense is focused on a group of Zombies and a Gun-armed player who protects his tower from Zombies' attacks. The overall theme of the game is to survive as long as possible from Zombies' attacks by making use of explosives arsenal and unlocking better weapons, and purchasing additional bullets, etc., offered in the game.
The stunning background sound and rich graphical effects were other required components of the company to provide a great experience to its users. The ultimate goal of the app was to refresh the gaming industry with fresh and logic-filled themes that people can love to play and share with others.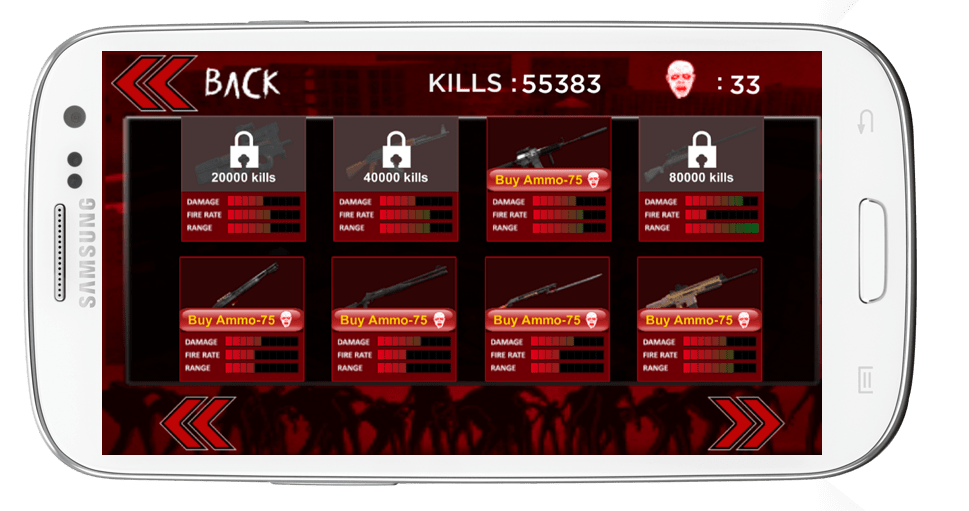 Our Solutions
First, our development team used multi communication tools to gather and analyze GameSmithDesigns' requirement components. Prototyping and designing were challenging, but our skilled UI/UX designers did it with rich visual elements that could mesmerize the gamers.
Further, our world-class programmers took it forward to craft highly functional code. Creative SFX and the graphic designing team made the rest incredible by using advanced technologies. ZomBfense app is now live and attracting the whole world regardless of age, community, and region.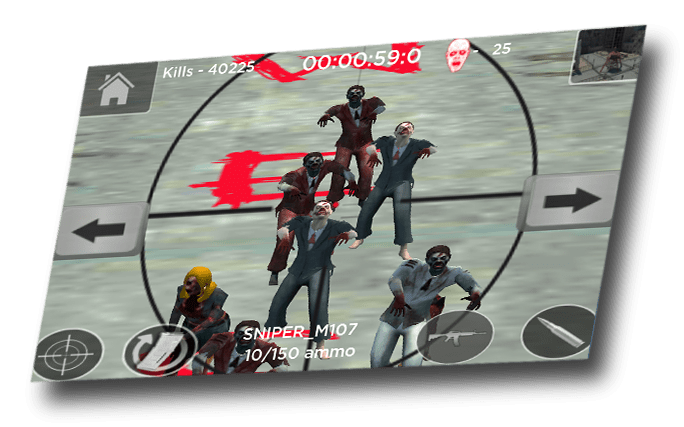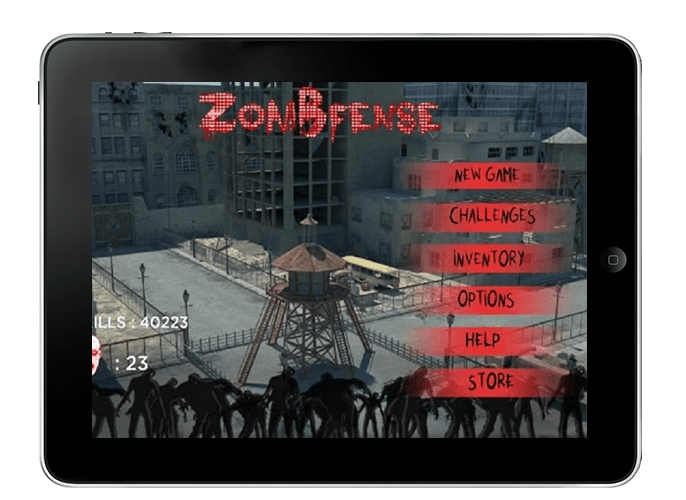 Benefits Delivered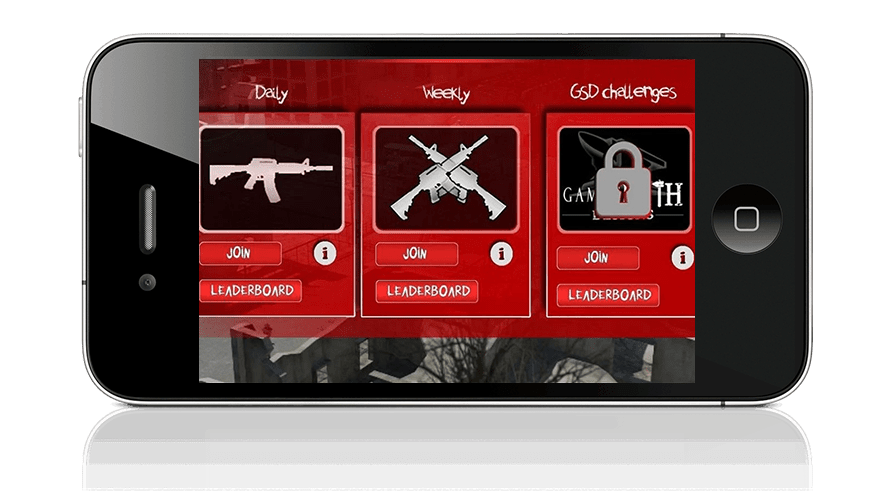 Application Features
As a gun-armed gamer, you will try to protect your tower from frequently attacking Zombies (corpses which are revived by witchcraft) coming from four different directions.

You can switch to the self-protective mode and use your best defense skills to control and slow down the Zombies. Thus, you can stop them before they take down the tower.

When you think there is no hope, you can reach into your explosives arsenal and control Zombies with a collection of weapons such as guns and explosives

Moreover, the zombies killed by you are useful to as currency to unlock better weapons. Also, you can purchase additional bullets, defensive items, and air support to survive for long.

The player can unlock unique and high rewards through in-game challenges and contests.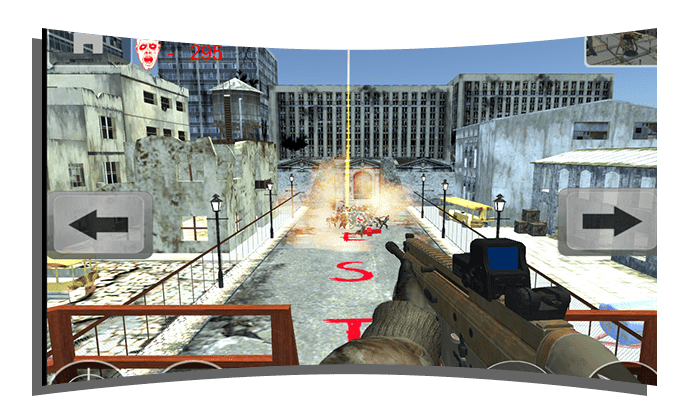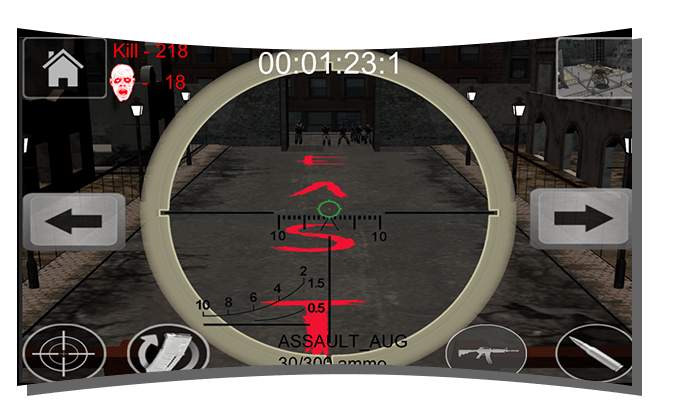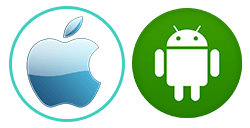 Technologies Used:(Android and iOS)
Objective-C, Xcode, Android Studio, Java, SQLite, Balsamiq, and Photoshop