Post your snap here and get likes from your family, friends, and colleagues to be a part of this competition.
The snap with maximum likes will be declared as the "snap of the month"
The winner will be rewarded with Rs 10,000 worth of gift coupons.
To vote for your favorites, you have to register and become a part of Snap family.
You have the right to vote for any number of snaps. But, multiple votes per same snap is not allowed.
Snaps will go through different levels starting from Silver to Gold and then to Platinum. (Platinum having the highest likes)
The winner will be declared on the last day of every month around 10 PM IST.
It is the fairest, most incorruptible, and balanced contest app.
You can your snap status in social media like Facebook, WhatsApp, Instagram, Hike, and WeChat to get more likes.
The top 10 snaps of the month will be part of a yearly calendar which will be published by Cheeky Technologies Pvt., Ltd.
Make your dreams come true. Let the world find out about you!
Watch out for special offers of the day from genuine sponsors.
Numerous surprises are waiting for you! Install the app.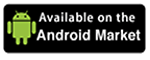 Want to develop similar application? Please send us a mail now at info@usmsystems.com. You can also reach us at +1-703-263-0855.