The Angry Monkey App– A Slingshot iPhone & iPad Game
The Angry Monkey is an exciting Slingshot Game is an entertainment app developed for iPhone. A total number of Levels in this game are 15.
In this game, the angry monkey has to catch all the fruits to survive and to reach the next level. Other than fruits, powerful stones will also come on his way while catching fruits. The angry monkey has to avoid them otherwise his life will be reduced.
App Features
Colorful graphics & quality soundtracks
Amusing & Enjoyable levels
15 Levels filled with fun & excitement
Get more power in each level
Share your scoreboard with your friends on social media
How to Play
Catch every fruit to earn points
Avoid powerful stones
If the fruit is missed 1 life of money will be reduced
Catch 2 or more fruits continually to get more life.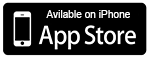 Want to develop similar application? Please send us a mail now at info@usmsystems.com. You can also reach us at +1-703-263-0855.