Android App Development
Services
We help businesses to move forward with
intelligent technology-driven android apps.
Let's Get Started
Android Application Development Company In USA
USM Business Systems is a one-stop solution for all your trending and popular Android apps. Get the most innovative and advanced Android app development services for all your business goals.
Android Application Development Overview
Welcome to the world of Android apps development center, where every Android mobile app is built with the help of Artificial intelligence to fulfill every business requirements that you are looking out.
USM Business Systems is the premier Android app development company in the USA, which is leading the ladder for its more exceptional quality services. We develop the most elegant Android apps with user-friendly features, which helps for boosting the sales and revenue of your business with the updated technology and minimal cost.
We are an ideal choice for more than 500 organizations, including healthcare, games, financial, and travel agencies, they are enjoying the fruits of this evergreen mobile platform. We have Android app developers who are skilled and capable of developing simple to complex Android apps. We use hybrid (Ionic, flutter, & React.Js) or native (Java and Kotlin) programming languages for developing an Android application that works seamlessly on every device.
The developer's team monitors the Android app development with the help of additional software support such as external libraries, debuggers, and DBMS. The mentioned software not only adds other features; apart from that, it makes the app exciting and exciting for the user.
USM develops Android apps for various devices:
Smart phones.
Android TV.
Tablets.
Wearables.
IoT.Our Android app developers help you in converting your innovative plan into a groundbreaking app.
Has a plan in mind? Don't tense or panic about your plan; it is safe and secure. Contact us.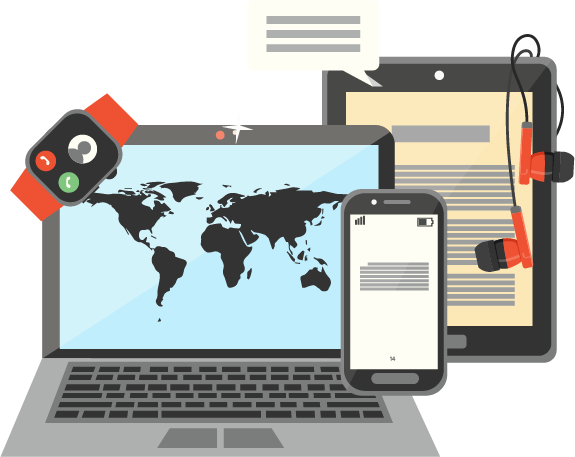 Benefits of Android application development
Android apps have a cutting edge over the other platforms, so most of the company's first choice is Android apps.
Easy customization
High return & low investment.
Interactive
Security
Reliable.
Increased visibility.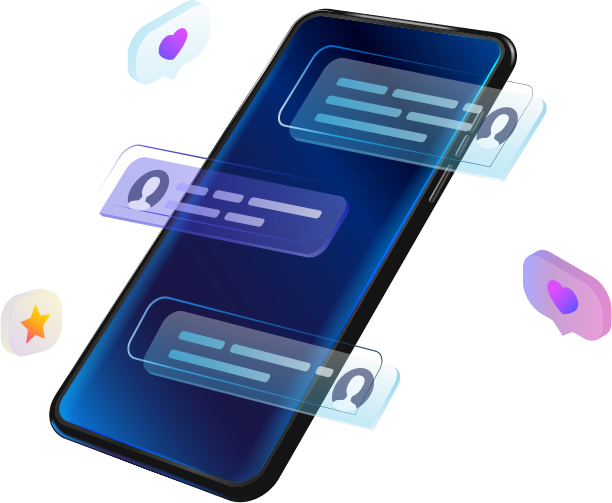 The technology stack we use for Android App Development
Programming language: Kotlin, Java & XML
IDE: Android Studio.
Database: SQLite & Realm
Frameworks: Retrofit, Glide, Dagger2, Picasso & Dexter
Tools:
Android SDK & Android NDK.
Acron
Android virtual device manager
Android Emulator
Genymotion
Fluid UI prototyping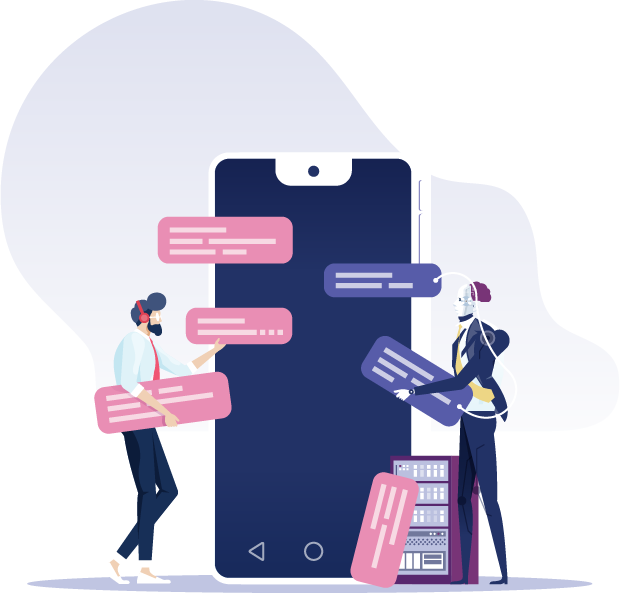 Technologies We Serve
Mobile technologies: Java, Swift, React, Kotlin, Ionic, Android SDK, Objective C & Flutter.
Databases: MYSQL, MongoDB, Firebase, and Rethink DB
UX/UI:
Adobe Photoshop
HTML5 & CSS3
Adobe Illustrator
Adobe effects
Adobe XD
Insights: Let's have a look at our work blogs and case studies on Android technology.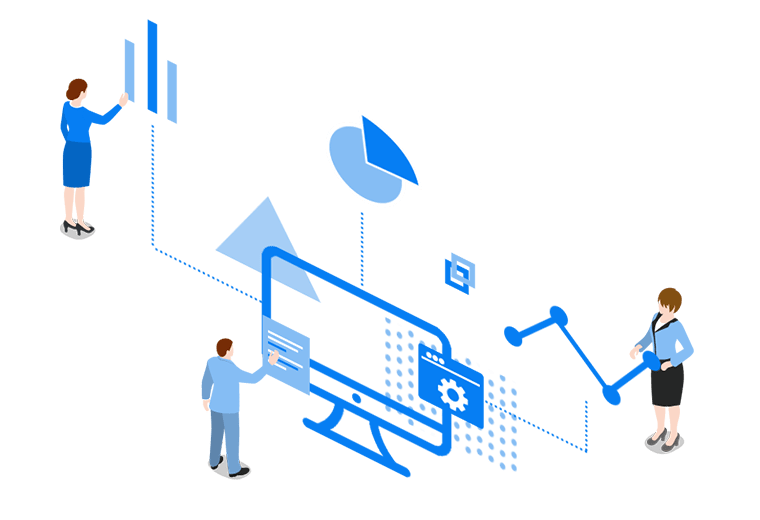 Industries We Serve
The Future Of Industries Is AI-Enabled!
Why not you turn your business to Android app from now?
Android App Development Process
USM follows step by step procedure to develop every Android app to provide a user-friendly experience over numerous devices.
Come with an innovative idea; step out with your dream mobile app.
How we build Android apps successfully?
Initially, we research and understand the market & competitors.
We concentrate on offline experience apart from online.
We develop user-friendly apps with easy navigation and flexible layouts.
We build compelling UX & UI.
We support multilingual with localization.
We do all sorts of testing based on the app.
We develop easy to use AI solutions for your complex business risks and strive to improve your business efficiency in real-time.
Why USM for Android mobile app development?
If you still wonder why to choose USM for developing your Android app, when we have so many mobile app development companies in the country.  Because we are well versed with the ethics & experience in this field like no other. It is just a simple reason, and we have various reasons to choose USM for Android app development. We always work to keep a smile on the client's faces.
Let us see multiple reasons. Here we go:
100% Customer satisfaction.
24*7 Customer support.
Security & confidentiality.
100% transparency.
Flexible pricing.
Agile development.
Ready to Build Your Way To Engage Customers With AI Enabled Android Apps
Al Ansari Exchange
The new app has tons of great features, like sending money using QuickSend, multiple payment modes, instant transfer or normal, currency calculator, rate notification, branch locator, navigation, and more refined controls on sending money (to name a few…).
Al Ansari Exchange is one of the biggest exchange companies in the UAE that deals with the currency exchange and remittance service requirements.
Abar Hail Water
Abar Hail helps the public of the Kingdom of Saudi Arabia order Abar bottled drinking water through their mobile.
The app allows to choose between various delivery locations, the date and time of delivery. Customers can pay through cash on delivery or online. The app represents Abar Hail Water company.
View More