10 AI & ML App Ideas Useful For Startups and SMEs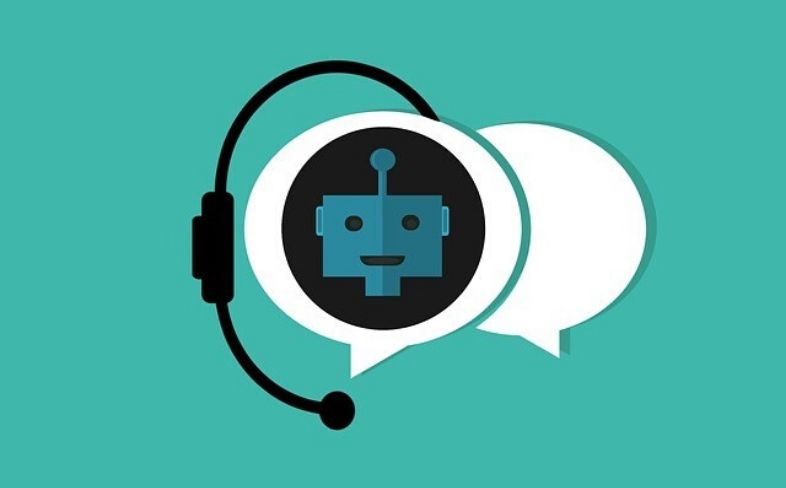 "Everything starts with an idea", isn't it? Yes, today's startups are tomorrow's conglomerates. They need the right business strategy with a perfect vision. Only it is possible to achieve their targets from the beginning itself. In particular, when it comes to artificial intelligence (AI) startup companies, they need to understand the current AI market to face the competition across the AI industry.
Herein, we will discuss what are kinds of AI & Machine learning (ML) apps that offer intensified growth opportunities for both startups and SME's?
Only having an idea to start a future-oriented business is not enough. The effort to make every business idea successful matters a lot. However, the digital revolution is encouraging startups to emerge quickly in the market. New businesses are using AI and ML techniques in their operations and thus adopting the future of technologies.
The scientists have noted that the organizations that use AI & ML are generating about $2 trillion! You can imagine the growth of these enterprises in the next three years.
Moreover, mobile applications are playing an essential role in expanding the brand of startups and Small-Medium-Enterprises (SMEs). These businesses are using simple mobile apps to understand the requirements of their users. AI and ML-based apps are very fast and can be customized according to customer needs.
Get a free quote for your project!
Here we are representing some of the AI apps or ML apps affecting different industries:
#1 Healthcare
In the healthcare industry, Artificial Intelligence or Machine learning has a great impact and they are changing the way of healthcare services. AI apps include doctor diagnosis, patient report, drug development, insurance, hospital care, clinical research, etc. The apps are also helping to save the costs as well as the time of both hospitals and patients.
Recommend: 5 Use Cases That Show the Significance Of Artificial Intelligence In Healthcare
#2 IT services and security apps
In IT solutions, security, network infrastructure and services, AI & ML models are used to scale different tasks of computing systems. For building different conversational interfaces like text and voice assistants and protecting information systems from attackers, AI technology is widely utilized in this field.
#3 Customer-centric apps
The requirement of instant communications has motivated in this digital era. The firms are fighting for grabbing customer attention. Nowadays, customers want everything on their mobile phones. They always like to monitor their money, pay their bills, transfer money, track their savings, and purchase products through their smartphones.
AI & ML applications can achieve changing user needs. AI-based and ML-driven apps can understand and analyze the customer's requirements and plan accordingly to provide better services.
Recommend: How Can You Reshape Your Traditional E-commerce Business With AI?
#4 Cyber security apps
To protect the information system that is connected to the internet or cloud, cybersecurity is needed. To maintain the confidentiality, reliability, and feasibility of data, information security is utilized. We ensure AI and ML applications can shield your data from hackers.
In addition, AI apps can forecast and prevent a future attack. Finding attacks before they break the system is a complex procedure but AI-powered apps can perform this efficiently.
Recommend: What AI Can Do For CyberSecurity?
#5 Energy and Cost-saving apps
In small businesses, energy bills are taking a very big part. The AI/ ML apps can calculate the average power consumption rate for businesses on an hourly, weekly, or monthly basis. The apps show the consumption rate through numbers or graphs by using color coding and add comments for future purposes. These apps help to monitor and save energy as well as cost so that you can make necessary changes to reduce the monthly bill.
#6 Online recruiting apps
Online recruitment includes online sources such as internet job boards, tracking applicants, online assessments, and candidate selections. The AI/ML apps combine all these technologies to streamline the recruitment process.
If you are looking for this kind of application, USM can help you in this regard. We developed the next-generation, AI-powered recruiting and hiring software. Talk to or expert to know more!
#7 Fast Learning Apps
AI-enabled learning apps are completely changing the world of learning processes. A single app can connect learners from the globe. They help trainers to teach their students according to their flexibility. For instance, BYJUs is the best online learning app.
BYJU's was one of the biggest clients of  USM Business Systems. We successfully delivered a feature-rich online learning app to them.
#8 Conversational Interfaces 
The digital interfaces help businesses to communicate with users just like a human-to-human interaction. These interfaces allow users to chat on their queries. The apps also help users in providing information regarding brand products or services.
#9 Market Forecasting
The sales and market forecasting apps are adopting heavily in the recent past. Intelligent apps enable marketers to build highly personalized experiences for the customers that cost very less than traditional marketing campaigns. It handles a large amount of data and provides accurate results.
#10 Accounting and Fintech
Nowadays, the accounting and financial sectors require to build customer-centric approaches that integrate real-time, costs, and security. Artificial Intelligence & Machine Learning-driven apps can perform high level and secure banking services.
#11 Storytelling Apps:
Using artificial intelligence in reciting a poem or reading a story can be an amazing user experience. The AI-based mobile app that tells this story ensures you can listen to your favorite poems, novels, or books while doing other things. AI reads the book in an accurate storytelling format.
All the user has to do is paste in the Pdf or word file or book link in the application and it will be read to you as a professional narrator rather than dictation Artificial Intelligence of this application can predetermine the tone of the received story depending on the hierarchical analysis.
#12 Cloud-based attendance app
The cloud-based attendance mobile application is considered a significant relief for all employers. Through this application, the employer can get all the complete information of the employee. Information on login and log out is stored through cloud memory using biometric or punch cards. Real-time performance tracking of employees during working hours is another best feature of the app.
#13 Delivery App Based on Subscription
Specific orders are repeated for many people, for example, water and monthly medications. In order to make it simple and hassle-free to purchase repeated items, AI-based delivery app can be developed. Whether it is medicine, milk, water, or vegetables, consumers can choose the option and place an order to get the items at their doorsteps.
With AI technology, you can gather data and offer a common platform for customers and service providers to a monthly or weekly basis, depending on the subscription plan.
Conclusion
It is expected that a cooperative approach using AI technology and Machine Learning is needed for startups and SME's. Although many tech giants have already promoting their brand using AI and ML apps, startups and SMEs have yet to start these apps.
We at USM ( leading AI service & solution provider) develop artificial intelligent mobile apps for various sectors. Connect with USM and make sure your business is future-ready!
Get a free quote for your project!