USM Is Listed On Top 5 Mobile App Development Companies In India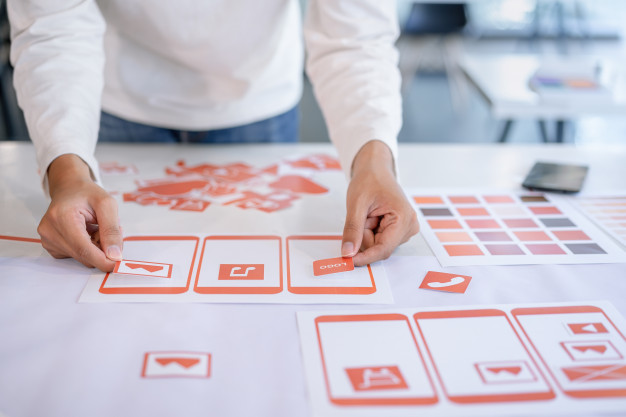 USM Is Listed On Top 5 Mobile App Development Companies In India
USM Business Systems has won the best emerging mobile apps development company in India. Our commitment to delivering top-notch mobile applications for businesses across healthcare, retail, manufacturing, e-commerce, education, finance, banking, telecom, and other sectors made USM a unique and reliable mobile app development partner in the industry.
About USM Business Systems
USM Business Systems is one of the popular and well-recognized software, web, and mobile applications development companies in India. We also have strong brand awareness as a top mobile apps developer in the USA, UAE, Kuwait, and other global markets.
We established in 1999 as a small staffing unit in the Washington DC metro. Through expanding the business into the global market, USM is recognized as the 5000 Fastest-Growing Private Companies in the USA in 2008.
Driven by our proven staff augmentation services and solutions, USM has also received the best Supplier Excellence Award from ManpowerGroup in 2013.
But, with an extreme focus on accelerating digital transformation in businesses, USM Business Systems continue to twist business models and pathways to become a globally leading technology services and solutions provider.
We transformed into a technology-enabling company in 2018. Since then now, USM has partnered with many global leading enterprises and brands and evolved as a global technology company with a presence in 20 locations across North America, Europe, Asia, and Australia.
Currently, with a team of hundreds of resources who are experts in delivering end-to-end services of mobile app development, web app development, web design services, software development, and e-commerce apps development.
Our team of experts also has deep knowledge and hands-on experience in integrating and implementing modern, advanced, and revolutionizing technologies such as Artificial Intelligence (AI), Machine Learning (ML), Natural Language Processing (NLP), and many more.
We have gained tremendous experience in delivering best-in-class AI and ML Mobile apps development services for SMEs and brands belonging to diversified industrial verticals.
USM also has immense experience in providing cloud migration services and solutions for all-sized companies.
What Services Made USM Business Systems Unique and Leader?
#1. Mobile Apps Development Services   
USM is one of the top mobile apps development services providers in India. We, being the leading mobile apps development agency are engaged in offering quality-rich mobile applications for companies.
We offer native Android apps development and native iPhone/iOS apps development services.  The android or iOS or cross-platform apps developed by USM will be unique and come with customer-centric and enterprise profitable features. The apps also will get popularized in the market in a short span with their responsiveness and high-level performance.
Click here to know what technology stack our experts use for your mobile apps development?
#2. AI Mobile App Development Services
We forecasted the significance of modern AI technologies and hired a team of skilled and experienced AI mobile app developers. We help businesses transform their rustic operations into digital and automate entire processes.
USM AI apps developers use the technology at the fullest to create futuristic and intelligent Android and iOS apps for mobiles and tablets. Our AI app development services help us convert your ideas into full-fledged mobile applications.
Our AI mobile app developers use advanced AI tools, technologies, and frameworks, like Theano, Tamr to develop innovative mobile applications that bring automation in business processes.
Know more about USM's AI app design and development services and solutions.
#3. E-Commerce App Development Services
People's craze of log-in in to e-commerce apps or marketplace apps for purchasing and ordering essentials, clothes, fashion, and many more online is increasing at a rapid pace.
USM Business Systems embraced this trend and hired a team of e-commerce apps developers who have vast technical skills in e-commerce mobile apps development. Such an expert team assists us in delivering features-rich marketplace applications for our clients.
We have a portfolio of user-friendly e-commerce apps for android and iOS. USM also has a proven track record of marketplace apps development.
Moreover, we also integrate AI-based chatbots applications in e-commerce apps on demand. Such chatbot feature improves user experience, personalization, customer retention, and provides customers 24*7 support services, and resolves queries they have instantly.
Our industry expertise and proven approaches in developing eCommerce applications development made us a leading e-commerce mobile applications development company in India.
Know more about USM's e-commerce development services.
#4. IoT Apps Development Services
USM Business System is a leading Internet-of-Things (IoT) mobile apps development company in India. Increasing usage of smart home devices, and business-centric IoT-enabled devices is ensuring immense growth opportunities for our IoT mobile application development services and solutions.
USM offers IoT consulting and IoT app development services. We develop top-notch mobile apps that let users control and manage IoT-powered sensor devices. Our IoT solutions delivered to industries ensure improved insights and let businesses predict future trends seamlessly.
#5.Web UX/UI Designing Services
USM Business Systems has a team of creative and skilled resources who are experts in designing creative, interactive, and easy-to-understand User Experiences (UX) or User Interfaces (UI) for mobile apps and websites.
With an extreme focus on our clients' requirements, UX/UI designers of USM will create designs that improve the appearance, capability, and quality of mobile apps or websites. By inserting the most essential and customer-centric icons or features in the UX/UI design, we help our client businesses reach out to the right target audience with ease.
#6. Cloud Migration Services and Solutions
USM is also an expert in delivering safe, secure, and results-driven cloud migration services and solutions to organizations, emerging businesses, and entrepreneurs.
We help companies accelerate digital transformation and achieve tangible results. By deploying USM's cloud migration services businesses can reduce the complexity across their infrastructure, optimize processes, ensure efficient monitoring and high security to the data, and many more.
Click here to know more about our best-in-class cloud migration services.
How Much Does USM Charge For Developing Mobile applications?
USM Business Systems develops mobile and web apps at a reasonable price. However, the cost of the software application depends on the number of features we added, the platform on which the app is going to build, the team size of the app development company that you hire for getting your application developed, app design complexity, and many more.
Having a clear idea about all these factors might assist businesses in getting a perfect and exact approximation of the development cost of apps.
App Design
An attractive, easy-to-understand, and easy-to-use application UI design with all features will cost more than simple app designs. USM's creative UI/UX designers promise an excellent customer-centric user interface.
App Type
Based on the type of mobile apps, the cost factor might vary. The development cost of hybrid or cross-platform mobile apps will be different from the development cost of native android apps or native iPhone apps.
Be it native or hybrid, or cross-platform, USM quotes every project reasonably based on the app requirements and specifications enlisted by our clients.
App Platforms
Here is another cost-impacting factor, App Platform. The mobile app platforms will also define the overall development cost of an application. The development cost of an app on the Android operating system is expensive than iOS app development due to its compatibility with the iOS platform.
App Team Size
The app development team size will also impact the overall estimated cost of creating an application. A mobile app development company with adequate app development resources, including project managers, app developers, creative UX/UI designers, qualitative analysts, and testers will deliver your project on time.
USM Business Systems has a team of all skilled app development resources who can develop a flawless mobile application and deliver it within deadlines. Get in touch with USM to get the best price quote for your mobile application.
App Developers Location
The cost to hire the app developers depends upon the location of the application development. In India, app developers cost $15 to $100 per hour based on their experience and skill. If the location of the app developers is in the USA, the cost of mobile app development will be around $61-$80 per hour.
Get in Touch!